The Philips Essential Air Fryer air fryer has it all. The air fryer has gained hype for its ease of use, so even beginners can get going. The digital touch screen cones with 7 presets to make it easy to decide which temperature is best to cook your food and a "keep warm" function makes sure your food is ready when you are. This air fryer can do more than just fry; it also grills, roasts, bakes and even reheats. The rapid air technology behind this gadget spreads hot air with high pressure, and it just works well!
Price
The cost for the Philips Essential Air Fryer XL is $179.95 (compact version is only $149.95)
Capacity
The 6.2 liter pan can hold up to 2.65 pounds of food (4-5 servings).
Features
The Philips Essential XL air fries, grills, roasts, bakes, and reheats. The unique "starfish" design swirls hot air to create delicious foods, crispy on the outside and tender on the inside. The Philips XL has temperature and time controls, it is dishwasher safe, has LED display, and a ready signal. The dimensions of the air fryer basket are 7 inches by 7 inches (3.5 inches tall).
Ease of Use
The digital touchscreen seems easy enough for beginners to use, but some of the negative reviews are based on the touchscreen not being intuitive and this difficult to use. According to Philips, you can touch a button and cook…seems simple enough. Preset programs include frozen snacks, french fires, meat, fish, chicken drumsticks, cake, and even grilled veggies. The Keep Warm mode keeps the food at the ideal temp for up to 30 minutes.
Ease of Cleanup
All removable parts are dishwasher safe. The basket has a non-stick coating for easy cleaning.
Safety Features
The Philips Essential comes with an automatic shut-off and a cool wall exterior. There is a maximum timer duration of 60 minutes. The basket is made of Teflon (PTFE) but the coatings are PFOA free. All of the Philips air fryers are BPA free and, of course, are food-safe.
Watts
The wattage on the 6.2L version of the Philips Essential is 2000W.
Reviews
91% of the over 265 Amazon Reviews are 4 star or better. When looking at the 1 star reviews on this Philips Essential Air Fryer XL, they were almost all related to receiving a defective air fryer. One negative review noted that "the pan is not a solid bottom, it has a hole in it which will allow stuff to drip through onto the interior."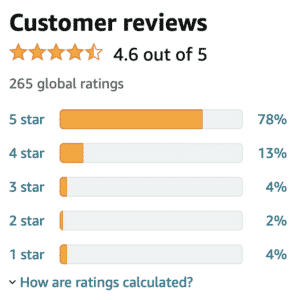 Pros
Cooks fast
Quiet
Digital controls
1-year warranty
High capacity basket (7 x 7 x 3.5) for the whole family
Cons
Fairly expensive
Cooking temperature can only be changed in increments of 25 degrees
Touchscreen/digital controls can be difficult for some
Using foil in the basket will hamper airflow and thus cooking