Awareness in the twenty-first century has been on the rise and people are more conscious about health, food and nutrition than they ever used to be. Americans are now actively exploring different ways of cooking healthy foods without being obliged to compromise on taste, flavor and quality.
How the Process of Frying really Works
Let's face it; most of the foods that we really love including crisps, fries, fried chicken and so on are deep-fried which means that they are prepared using a lot of oil. The foods absorb most of this oil, cook in the oil for a long time and are then ready to eat. Of course, one has to admit that they are tasty and finger-licking and there is certain feeling of satiation; no wonder that fried foods are called comfort foods! But on the other hand, they are also laden with oily fat and come straight under the category of unhealthy foods. It's a fact that it's downright unhealthy to indulge in fried foods every now and then.
Let's take a closer look at how the process of frying really works and why fried foods taste delicious. The scientific reason behind frying is that oil reaches much higher temperatures than water when heated and the heat evaporates all moisture on the surface of the food. The little bubbles of oil (apart from splattering your kitchen counter) begin to come out of the food and an increasing number of bubbles come out as the food gets hotter. When the food is ready and fully cooked, the bubbles of oil have reduced in number and the crackling sound has died down. The reason that fried foods taste crunchy and mouth-melting is that all the moisture in the food has disappeared (evaporated by the hot oil) and the surface is now dry. The food is now tantalizingly brown and ready to eat.
Excessive intake of fats is linked to increased risk of several conditions including obesity, heart disease and diabetes and so on. Sedentary lifestyles and rich and over-processed fast foods add to the risk of excessive intake of fat. If you're interested in pursuing a healthy, low-fat diet, you have to eliminate these foods from your diet. Oven-baking, microwaving etc are also healthy alternatives to frying food. But to be honest here, oven-baked chips or chicken simply cannot match up to the crunchiness and crispiness of actual, deep-frying. The taste is comparable but not quite the same.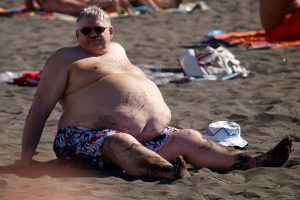 So the bargain is a tough one: Either you indulge in fried foods and risk your health or you have to get used to avoiding these foods completely. You have to completely forego your taste for fried foods of any kind – a rather draconian condition; it's a scenario of all or nothing. It would be an excellent thing if we were able to enjoy the comforts of fried food without the risks of consuming oil.
That is exactly what an air fryer does.
Air fryers are modern cooking devices that provide a happy medium between the two extremes. You can – quite literally – have your cake and eat it too! You can enjoy lip-smacking, delicious fried foods without the risk of consuming excessive oil and ruining your health in the process. Thanks to modern technology and innovation, we now have a device that helps us prepare fried foods minus the negative health effects.
What are Air Fryers?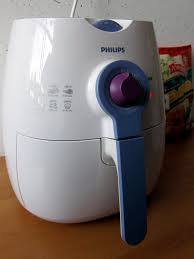 For those of you who are new to the concept of air fryers and think of it as hot air – it's quite true! Air fryers work on the principles of blowing hot air (instead of oils or fats) to fry foods. Air fryers are modern, revolutionized kitchen devices that make use of superheated air to cook and fry foods. They are able to produce that crunch on the outside and softness inside (which is usually associated with deep-frying) so the foods are very similar in taste to actual fat-fried foods. Air fryers are receiving a lot of attention from prospective customers and with good reason too. This amazing device is rapidly gaining popularity because it delivers on a super-important health goal: It helps counter the negative effects of deep frying food by dipping them in oil or fat.
How Rapid Air Technology Works to helps Fry Foods
It's a good thing to have a clear idea about how air fryers actually work and the technological processes involved in air frying. This is valuable information that can help you decide if you want to introduce healthy changes in your lifestyle by making an informed decision to invest in innovative food technology. To begin with, air fryers cook foods using processes that are significantly different from deep fat fryers.
Air fryers use what is known as 'Rapid Air Technology' to cook different types of foods that we'd otherwise fry by dipping them in hot fat. Rapid Air technology works by heating air upto high temperatures (200°C or 400°F) and frying foods like pastries, chicken, fish and chips. In general, air fryers use a combination of high temperature and high speed of air circulation along with a top grill in order to help fry foods. In other words, air fryers use air instead of oil to carry heat and cook foods; air plays a crucial role.
High Heat Transfer and Penetration
Heat is transferred to food particles with very high intensity so that it is able to penetrate food particles from all sides. The food is heated and fried due to a dual stream of hot air coming from above (from a strategically placed heating element) as well as from a strongly flowing upward stream of air blowing upwards from the open bottom of the food chamber. During every circulation circle, the heat penetrates the food particles from all sides. The optimized air flow pattern (the heat used is partly in the infra-red range of temperatures) helps cook the food evenly without wasting any air.
This is because the sides are closed although the bottom is open to allow for maximum heat circulation. The high heat intensity and circulation ensures that heat is more effectively used to preserve original nutrition levels. As a result, you can fry foods in a healthy way and that too much faster than deep frying them in the traditional way. You are likely to use no more than 1 tbsp for frying 1 kg of food. Air fryers make it possible to enjoy fried foods without any of the accompanying guilt!
The air fryer has a specially designed cooking chamber that radiates the high heat required to air fry the food that is placed inside the machine. To use a simple analogy, an air fryer can be compared to the working of a basic oven that uses fan-forced technology. The machine works by coating the foods thinly with oil. For example, the air fryer will use 1 table spoon of oil to coat 1 kg of potatoes thinly (without dunking them in oil or saturating them with grease) and then use the heated air to dry and cook the chips. While the outside of the food develops a nice crunch, the inside remains tender and juicy. The overall taste, shape and flavor of the food is pretty much identical with deep-fried foods.  In fact, oven-baked foods tend to be a little soft and lack that surface crunch that is typical of fried foods.
The super-heated air blows in from all sides of the fryer so that food is cooked well. Moreover, the Rapid Air Technology system helps cocoon the food in hot air and this helps them fry evenly. Most air fryers models come with temperature controls, adjustable timers and an easy pull-out basket. By the way, you may wish to be aware that the Rapid Air Technology is a patented process that goes to show just how path-breaking the innovative technology really is. Once the food is cooked, you can use the pull-out tray to remove the air fried food. Consumers need not worry about environmental hazards or pollution either because the hot air that gets trapped inside the fryer gets released into the air after being filtered. Air fryers are also equipped with a cooling system that keeps the insides of the fryer from over-heating and wearing out. Moreover, it also helps protect the machine from internal contamination.
If you've been feeling skeptical about frying foods with air instead of oil, here is a device that actually delivers what you want. Air fryers are convenient and handy devices that help fry and cook foods without putting your health at risk. They use modern Rapid Air Technology that promotes even heat penetration through food particles and a cooling system that prevents overheating. The machine comes with handy instructions and a recipe book that help us use the device safely, quickly and conveniently. The foods taste succulent and delicious and taste like fried foods – with a delectable crunch on the surface and tenderness within. Consumers are at last able to enjoy their favorite fried foods without feeling guilty about the high calories and fat intake.